Our Equipment
Powerful and Reliable phones available through Synfone.
WELL RESPECTED BRANDS
We offer equipment from well known, reputable brands. We only deploy solutions that have been thoroughly tested and and are reliable enough to run our business on. Whether you need basic phones, video conferencing solutions, infrastructure integrated devices, or paging systems, we have a solution to take care of those needs.
Trusted brands include: Yealink, Poly (formerly Polycom), Patton, CyberData, Grandstream, Sennheiser, Plantronics, Jabra, and more.
All equipment includes a minimum of a 1 year manufacturer's warranty.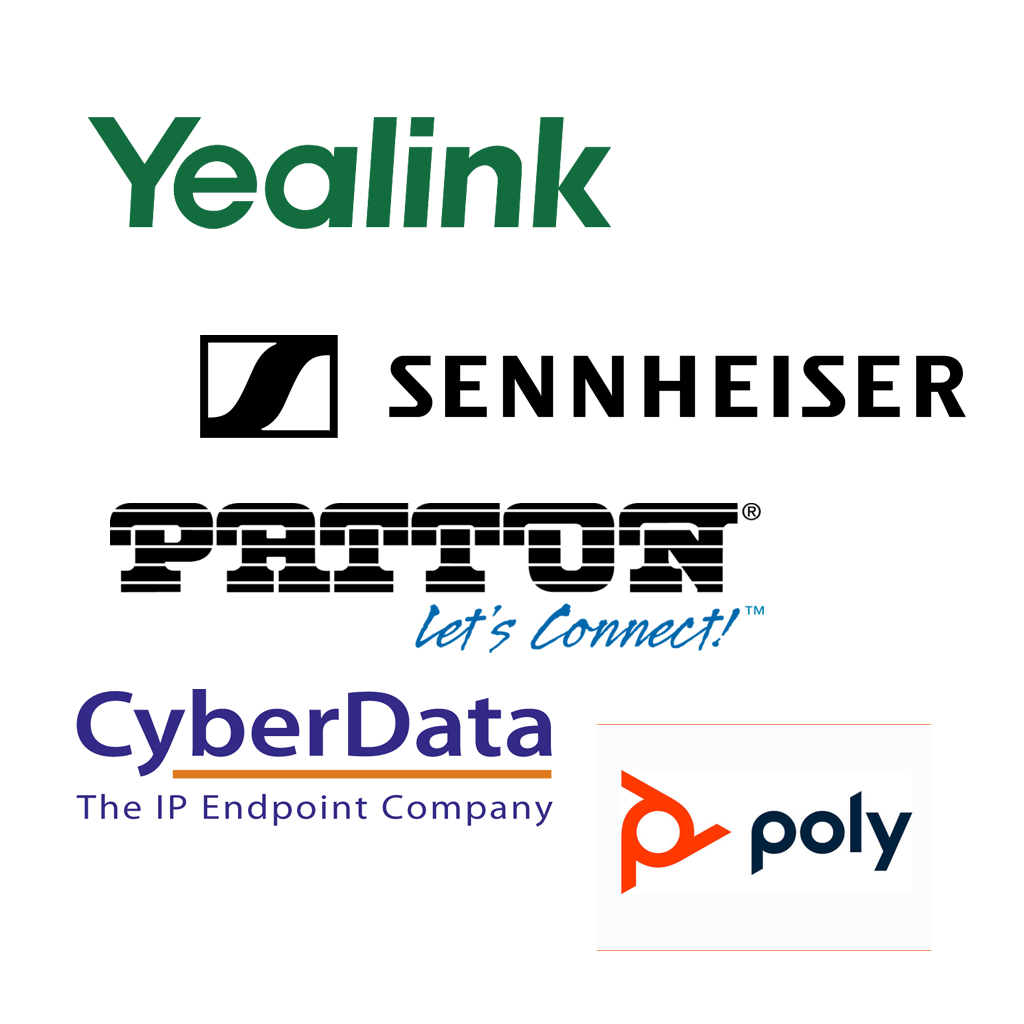 OUR APPROACH IS SIMPLE, MAKE IT EASY FOR THE END USER.
Equipment purchased through Synfone arrives pre-programmed and ready to be installed.  Whether you choose to have your equipment professionally installed or want to do it yourself, your new equipment can be in place and ready for use quickly and easily.
HOW SIMPLE IS SELF-INSTALLATION?
Remove the contents from the box.
Connect the stand and handset.
Connect the network cable to an active data jack and to the phone.
Connect the power cord. (if applicable)